VR4PAIN CONFERENCE
In conjunction with the VR4REHAB Conference - It's the patient, stupid!
After surgery, most patients suffer from pain or discomfort. VR as a side effect friendly adjunctive therapy immediately distracts patients from this pain and can be part of an opioid sparing multimodal pain therapy. Also people who deal with fear of a treatment, can benefit from the VR applications.
The virtual environments are specifically created to provide pleasant and engaging experiences where patients navigate through rich and varied simulated worlds, for example guided mediation, visiting a metropolis, swimming with dolphins or playing a game.
The VR4PAIN Conference is a symposium that aims to bring together enthousiastic minds in the field of Virtual Reality and Pain treatment to advance and promote this innovative treatment in patient care.
Follow our didactic lectures and case studies and interact with like minded colleagues and professionals, discuss best practices and share pragmatic tips for implementing VR into clinical practice.
We review the evidence supporting the efficacy of VR applications for patient care and discuss the cost-effectiveness, patient perspectives, and regulatory landscape of VR.
We are looking forward to meeting you the 23rd of June, either in-person or online!
The VR4PAIN team
Sint Maartenskliniek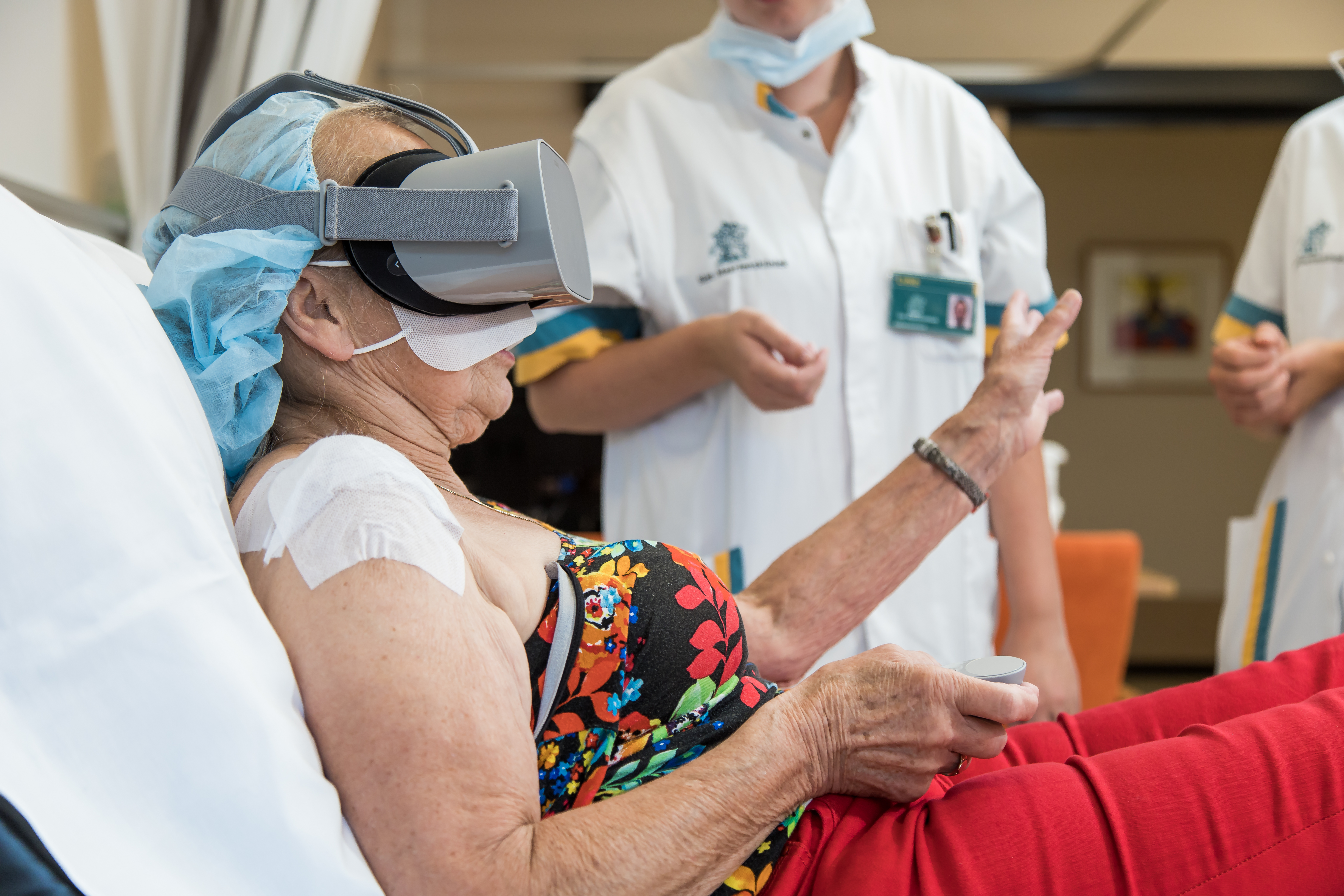 VR4Pain Conference

Registration website for VR4Pain Conference
VR4Pain Conferences.debruin@maartenskliniek.nl
VR4Pain Conferences.debruin@maartenskliniek.nlhttps://www.vr4pain.org/130411
2022-06-23
2022-06-23
OfflineEventAttendanceMode
EventScheduled
VR4Pain ConferenceVR4Pain Conference0.00EUROnlineOnly2019-01-01T00:00:00Z
To be announced
To be announced